(listen to the article below via the player above)
I have an acronym for Urgency Scarcity and Exclusivity: U.S.E

You've got to use USE in your offers.

Every offer should end in a call to action (CTA) – like "Buy this", "Click here", "Sign up" or "Call us".

Every piece of content you publish should also have some kind of a CTA, but we'll only address CTAs on your offer page in this chapter.
A CTA alone isn't always enough to get your audience to take action. There need to be some additional motivations to push them towards taking action now.

Without that added motivation, your offer will probably get set aside for "I'll get back to this later". And "later" usually means "never", because you may not get another chance to get them back to your website.
Urgency
Every student in school is aware of how urgency can get a lot of things done fast – like, only a few days remaining before an exam, or a deadline to turn in that homework or project.

Like it or not, even in other aspects of life, without any kind of urgency or deadline, a lot of things won't get done - at least not on time.
3 days left to pay this bill, or a $35 late fee.

Finals in 4 days.

Flight leaves in 45 minutes.

Last day to send in your proposal.

Client needs this by tomorrow.

Boss needs the report in 1 hour.
Urgency is also about importance. Make your product or service important to your audience, and that will help increase the urgency. If it's not important, urgency won't work.
Price goes up at midnight tonight

Enrollment ends tonight and will reopen again only after 3 months

Coupon expires tomorrow
Scarcity
Scarcity is another major trigger that gets people to take action fast. If there's too much of something, fewer will want it, because there's so much anyway, I can always get it whenever I want.

But put a limitation on the number and make only a limited number available (even if it's an artificial restriction), and be sure to make them aware that only a few are left, and suddenly more people will want it. Just basic human psychology: We want what we can't have (or what we may never be able to have because it ran out).

In dating, the "hard to get" person appears seemingly more attractive than someone who is "available any time", even if it's a fake manipulation.

That "clingy" friend who's always there is less fun than that friend who appears elusive and busy.

The fear of scarcity is why people started hoarding - of all things, toilet paper! - in early 2020 as the pandemic was starting to get worse.

And that's why there are massive lines to buy an iPhone every time a new model is launched because there are so few of them. And a few months after the launch, when there's way more supply than demand, phone companies have to make up special discounted and bonus offers just to get people to upgrade to those same phones that had a line for a mile around the block just a few months earlier.

Changingminds.org puts it well: "Scarcity is the lack of something. When we realize that we do not have something, we desire it."

If something is not scarce, then it is not desired or valued that much. You've probably experienced or heard of a teacher, a parent, a coach or a boss - someone who seldom praises. And if they give you that rare praise, that is valued so much more than praise from someone who is very liberal and generous with his or her praise.


"Only 5 left in stock"

"Are you coming to the concert? I only have 2 tickets left"

"Last 3 left at this price"
You can easily add scarcity to any offer, without making it look fake.
"Only 3 copies left" will work for a physical book or widget. But you can't say that about a digital product like a PDF or software, because everyone knows that you can't run out of digital copies of PDFs or Zip files.

Instead, you could add a more sensible limitation:
"Special early-bird free bonus course for the first 50 buyers".

"Free 1 hour Coaching by me when you buy during the launch"

"Free T-shirt with your purchase today"

"Premium Support + Setup Call if you become a Platinum Member"

"Exclusive In-Person Bootcamp for all Founding Members"

"Get 1 ticket for free (a $99 value) to our Seminar when you buy VIP access"

"I can only take on Five new 1-on-1 Coaching Clients at this".
Urgency and scarcity trigger FOMO: Fear of Missing Out.
"What if I miss out on this deal? I'll probably never get this price/product/version again, so I better get it now".
Exclusivity
Finally, Exclusivity is another important trigger that can get people to take action.
"Special Collection"

"Collector's / Limited Edition"

"Personally Autographed"

"A signed Photo with me"

"VIP Access"

"Access to After Party"

"Front of Line access" (skip the lines)

"Spend 1 full day with me at my home"

"Private Mastermind Group with 20 incredibly successful entrepreneurs"

"You have to apply and be approved before you can be accepted into the Mastermind"
If you don't use USE triggers properly, or if you try to fake them, they can backfire.

I call this USE AbUSE.
Having a "Lowest Price Ever" sale multiple times a year
Products are discounted all the time
Increasing the price to then offer it at a lower price
When they try to leave your website, showing an exit popup that gives them a discount "Only if you buy now"
Showing a count-down timer after which offer is supposed to expire "tonight", but the offer is still there and the timer always resets every time you visit the page, even after a week.
Sticking to an expiring offer is going to be very hard. If you're doing a 3-day sale, you'll probably get the most sales on the last day, and probably the most per-hour sales in the last few hours. As tempting as it is to keep the offer open for another day or two, you shouldn't.
And that's because when people know that you have a strict deadline and won't easily budge to make a few extra bucks, it will increase the credibility of your USE triggers. And the next time you say the offer expires tonight, they know you really mean tonight. And that will get you much better results the next time you send out an offer.
So when you create your offer, be sure to use all 3 elements that I call USE: Urgency, Scarcity and Exclusivity.
And I've talked about this previously on this podcast, that if you want to have a successful launch, it's not just about the product, or the sales page, or just the pricing. It's all of it, and more. Which is your offer.
Create an epic offer, and you're almost guaranteed to have a very good, if not, great launch.
And I talked about the offer that helped me have THE BIGGEST book launch in my career.
Check out the last few episodes where I talked about the takeaways and lessons learned from this very successful launch.
And specifically, check out Episode 111, where I talked about my offer, and why it was critical to my successful launch.
08/14/2023
05/09/2023
09/24/2022
08/05/2022
06/14/2022
05/06/2022
02/10/2022
12/25/2021
11/11/2021
10/22/2021
09/13/2021
06/28/2021
06/16/2021
06/08/2021
04/10/2021
01/23/2021
12/10/2020
11/23/2020
10/14/2020
09/10/2020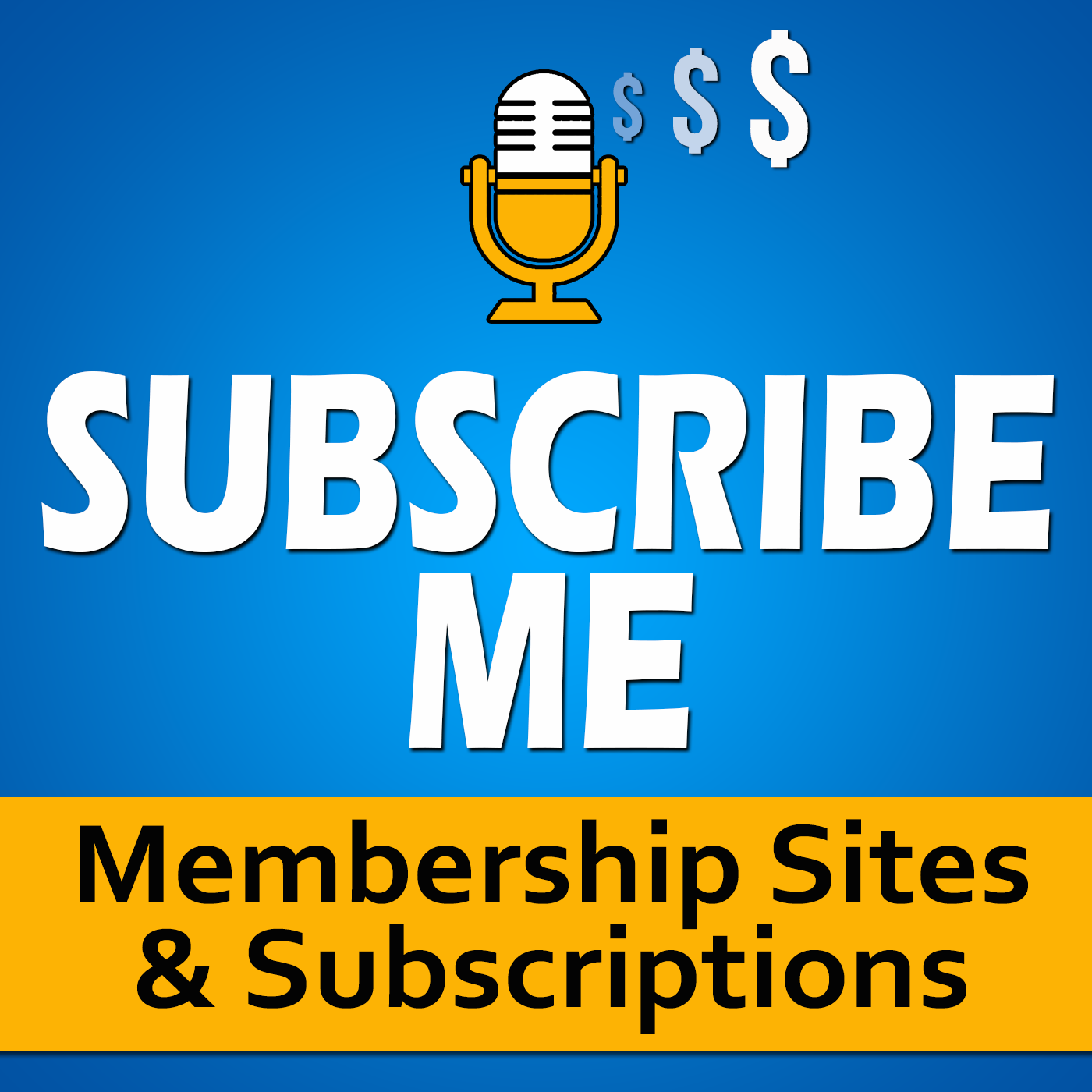 08/10/2020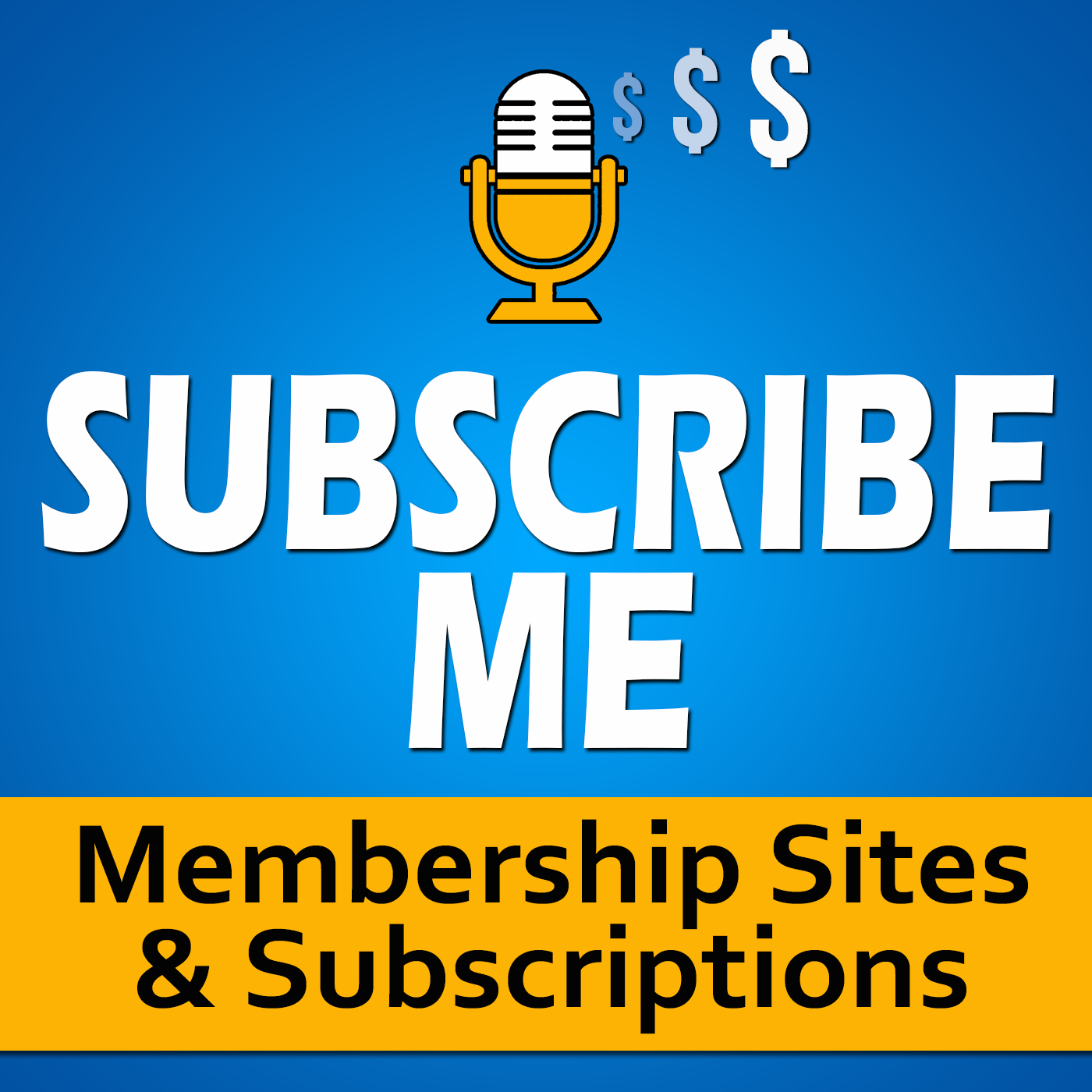 07/27/2020
06/21/2020
04/19/2020
01/30/2020
01/21/2020
01/11/2020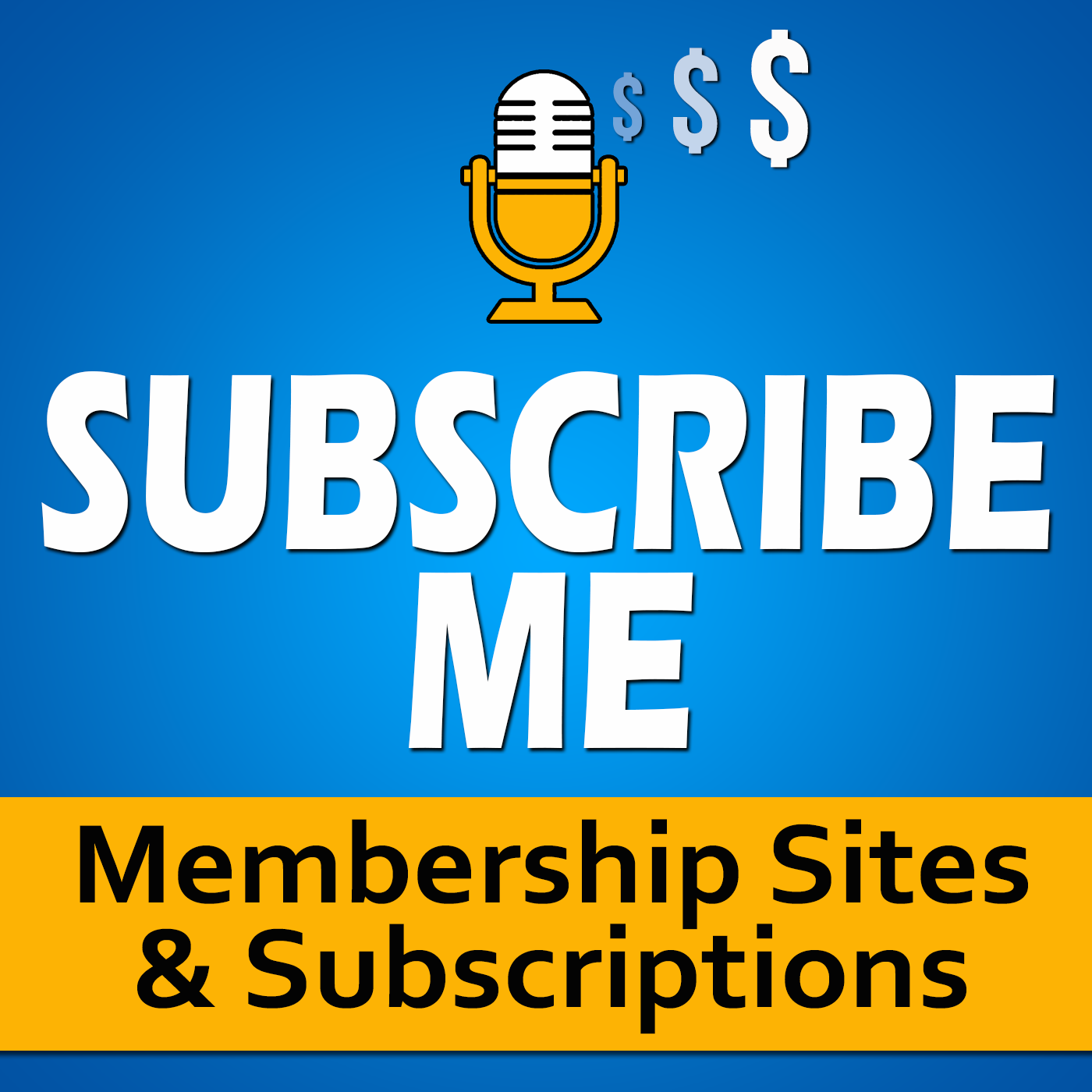 12/31/2019
12/01/2019
10/15/2019
10/05/2019
08/26/2019
07/30/2019
07/12/2019
06/15/2019
05/23/2019
04/18/2019
04/09/2019
02/24/2019
01/09/2019
12/13/2018
11/28/2018
11/06/2018
10/23/2018
10/08/2018
09/11/2018
08/27/2018
08/02/2018
06/05/2018
05/06/2018
03/15/2018
02/10/2018
01/07/2018
12/13/2017
11/29/2017
11/09/2017
10/10/2017
09/16/2017
09/02/2017
08/09/2017
07/17/2017
06/21/2017
06/06/2017
05/23/2017
05/12/2017
04/25/2017
04/11/2017
03/29/2017
03/10/2017
02/18/2017
02/02/2017
01/17/2017
12/29/2016
12/07/2016
11/10/2016
10/21/2016
10/07/2016
09/27/2016
09/14/2016
09/01/2016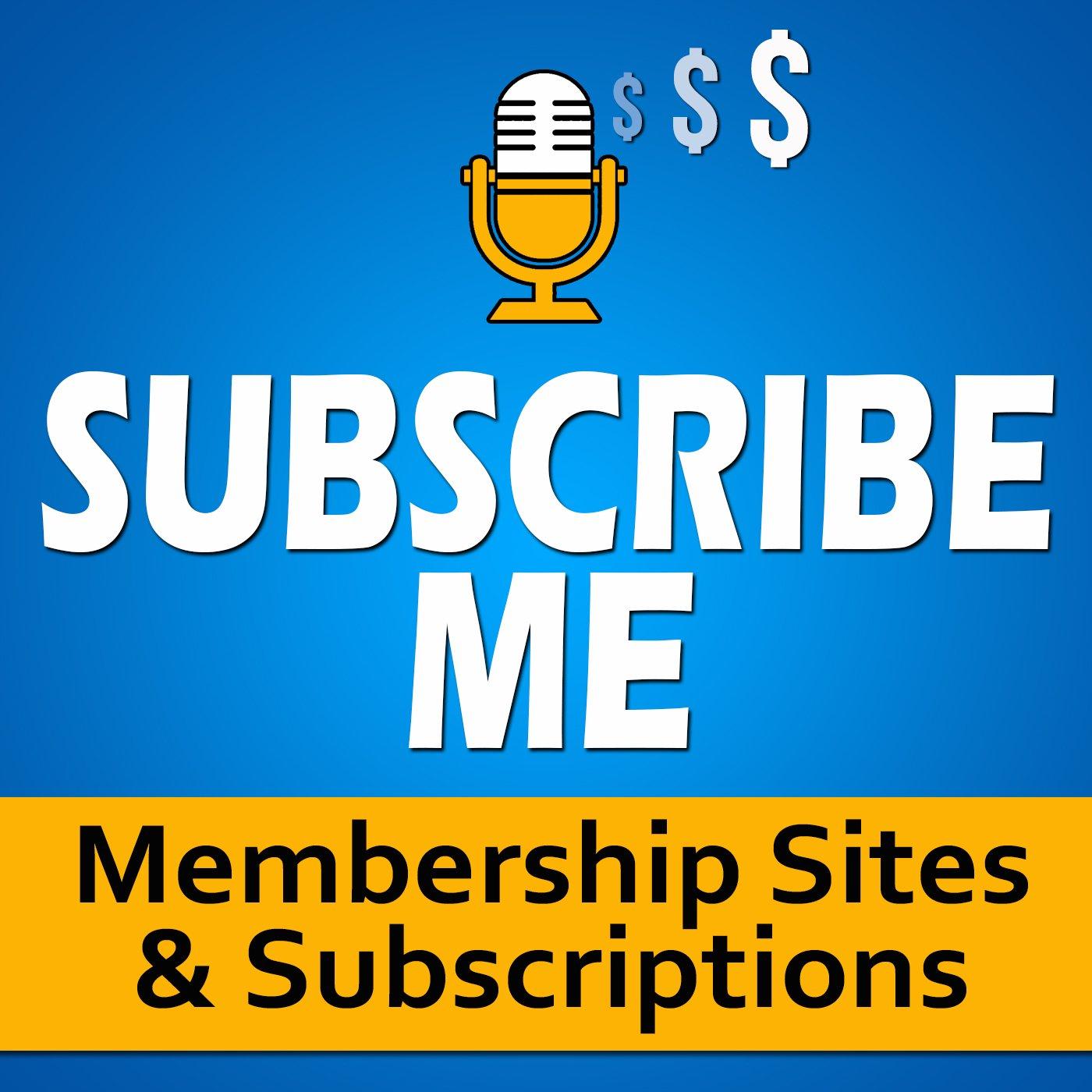 08/24/2016
08/15/2016
08/06/2016
07/13/2016
07/01/2016
06/25/2016
06/16/2016
05/26/2016
05/17/2016
05/09/2016
05/02/2016
04/25/2016
04/18/2016
04/04/2016
03/25/2016
03/18/2016
03/11/2016
03/04/2016
02/26/2016
02/19/2016
02/12/2016
02/05/2016
01/29/2016
01/20/2016
01/08/2016
12/30/2015
12/25/2015
12/20/2015
12/12/2015
12/04/2015
11/20/2015
11/13/2015
11/04/2015
10/28/2015
10/23/2015
10/17/2015
10/10/2015
10/03/2015
09/26/2015

SubscribeMe.fm: Powered by CoolCastPlayer.com
Ravi Jayagopal
http://SubscribeMe.fm
Facebook
Twitter
Embed
Apple Podcasts
CoolCastPlayer.com
From X to Y by When : Crushing it with 4DX, The 4 Disciplines of Execution - 119
17m53s
Your Ideas Aren't Worth Crap (Unless You Do This) - 118
15m52s
Part 3: 17 Marketing & Business Secrets You Can Learn From Hollywood - 117
9m21s
Part 2: 17 Marketing & Business Secrets You Can Learn From Hollywood - 116
19m11s
17 Marketing & Business Secrets You Can Learn From Hollywood - Part 1 - 115
18m48s
How to Reverse Engineer Your Website, Products and Services - 114
23m41s
Urgency, Scarcity and Exclusivity (USE) - 113
17m8s
Part 3: Takeaways From My Book Launch: Audiobook and Paperback - 112
20m31s
Part 2: Takeaways From My Book Launch: The Offer - 111
27m57s
Part 1: Takeaways From My Book Launch: Launch On Your Website, Not On Amazon - 110
20m48s
Sell First, Create Later - 109
23m3s
No Such Thing As Too Long, Only Too Boring - 108
17m49s
I Came Home and the Dog Was Bald - 107
12m47s
Put Your Pen Down, Script It And Rehearse It - 106
20m15s
Podcasting with WordPress: The Do's and Don'ts of Creating and Hosting Your Podcast Feed and Audio - 105
33m33s
Part 3: 25 Video Tips For Video Course Creators and Premium Content Creators - 104
24m11s
Part 2: 25 Video Course Creation Tips For Online Course Creators and Membership Site Owners - 103
23m35s
25 Video Course Creation Tips For Online Course and Digital Creators - Part 1 - 102
23m9s
Waterfall Method, If It Ain't Broke, Don't Fix It and Junior Developers - Part 4 - 101
21m52s
Repeatability, Scalability and WORA: What Entrepreneurs Can Learn From Programmers - Part 3 - 100
17m31s
Design Big, Implement Small, Algorithms and Rapid Prototyping: What Entrepreneurs Can Learn From Programmers - Part 2 - 99
23m13s
17 Things Entrepreneurs Like You Can learn from a Programmer - Part 1 - 98
21m24s
Part 5: Greatest Free and Freemium Tools - 97
20m3s
Part 4: Greatest Free and Freemium Tools - 96
21m5s
Part 3: Greatest Free and Freemium Tools - LastPass - Ep 95
14m59s
Part 2: Greatest Free and Freemium Tools - Ep 94
18m20s
The Greatest Free and Freemium Tools I Can't (and Won't) Live Without - Part 1 - Ep 93
24m35s
Kindle Book-Writing Tips From a 6-Time Author - Part 2 - Ep 92
30m1s
Don't Write a Best-Selling Book (Do This Instead) - 91
24m50s
1000 True Fans and Why You May Be Building An Audience The Wrong Way - 90
20m7s
Forget the "Leavers". Create for the "Believers" - 89
14m17s
Part 3: Podcast Paywall: Premium-Only Podcast or Free Episodes Too? - 88
22m40s
Part 2: Generating Leads with a Podcast - Why It's Not The Best Platform For That - 87
20m42s
How to Monetize a Podcast, Build an Audience and Sell Premium Content - 86
24m41s
True Streaming, Adaptive Streaming and Progressive Downloads - 85
24m44s
Go Deep, Then Wide - the Biggest Secret to Success I Learned From Google, My Father and Miley Cyrus - 84
26m15s
A Programmer and a Marketer Walk into a Bar - 83
14m40s
YouTube Sucks If You're Doing This - 82
10m30s
Lessons Learned from my DOPE Launch - Ep #81
19m36s
19 Thoughts for 2019 to Help You Take Things to the Next Level - Ep #80
20m6s
The Dreaded Unsubscribe. And Selling is not Evil - Ep #79
19m47s
Slack vs. Forum for Your 1000 True Fans and How I'm using Scarcity, Exclusivity and Urgency to Build My Online Community - Ep #78
20m
"Donations" Is Not A Business Model - Part 3 - Ep #77
20m16s
Ad Blockers, DVRs, Fast-Forward, Double-Tap, My Facebook Ad Survey - Part 2 - Ep #76
23m52s
Ad Revenue Model Is Dead, Sponsors Are Unreliable, "Donations" Is Not A Business Model - Ep #75
17m47s
Subscription Overload, Loss Leader Overload & Lifestyle Aggregators - Ep #74
25m22s
Audio and Voice Are The Future, All-In On Audio - Ep #73
21m14s
Reverse-Spiderman: To Have Great Power, Use WordPress - Ep #72
21m36s
Part 2: Product First? Or Audience First? - Ep #71
35m37s
Product First? Or Audience First? - Ep #70
26m42s
Facebook Group or Forum? How to Create an Online Community That Will Be Around For The Next 5-, 15- or maybe even 50 years - Ep #69
34m48s
Put Your Money Where Your Mouth Is And Pay to Play - Ep #68
28m48s
13 Critical Things You MUST Do in 2018 To Improve Your Online Business - Ep #67
27m13s
Why (Most) Webinars and Live Videos Suck (and What You Can Do About It) - Ep #66
26m18s
Podcast Discoverability Issue and Apple's Apathy Towards Podcasting - Ep #65
24m8s
My "Brilliant-5, Blah-95" Rule For Making or Marketing Anything - Ep #64
19m45s
Behind The Scenes of My Online Course - Ep #63
23m28s
Start with the Pricing Table - Ep #62
20m31s
$99 One-time Better Than $9/mo Recurring? - Ep #61
36m
Podcasting is So Dang Hard, So Start One Today - Ep #60
40m38s
How Long Should Videos In Your Online Course Be? - Ep #59
17m33s
The Art of Viral Marketing - Ep #58
47m26s
Content Marketing is Dead. Long Live Native Marketing - Ep #57
30m55s
Cross-Posting vs. Repurposing - Part 3 - Ep #56
24m46s
The Gift of IFTTT and Cross-Posting from Instagram - Part 2 - Ep #55
20m56s
Message, Photo, CTA: My Content Cross-Posting Funnel - Ep #54
20m3s
How Your Online Course Can Be Better Than Disneyland - Ep #53
23m
7 Member Retention Strategies - Chris Farrell - Ep #52
39m25s
Instant Affiliate Commissions: A Terrible Idea - Part 5 - Ep #51
16m14s
State of the Internet Address - with Zombies and Heroes - Ep #50
35m30s
Why Webinars Work and Webinars vs. Video Squeeze Pages - Jon Schumacher - Ep #49
31m35s
MMA: Money Making Activities: Creation vs. Promotion - Ep #48
18m14s
SEO Benefits from Affiliate Links, Refunds & Clawbacks - Part 4 - Ep #47
14m13s
How Much & How Often To Pay Your Affiliates - Part 3 - Ep #46
19m53s
Create "Instant Affiliates", Protect Your Affiliates - Part 2 - Ep #45
14m29s
Why You Should Start an Affiliate Program and Recruit Your Own Affiliates to Promote Your Products and Services - Ep #44
14m54s
Part 2: Seth Godin Ruined The Internet - Ep #43
20m1s
5 Lessons Learned From 1 Year of Podcasting - Ep #42
30m39s
Seth Godin Ruined the Internet & How To Become an Expert and Build Authority & Influence - Ep #41
20m32s
HBO, Netflix, Stranger Things in Content Licensing Ep #40
23m57s
Licensing Content For Your Membership Site or Online Course - Part 6, Ep #39
23m52s
Psychology of a Rabid Fan - Ep #38
25m
The Power of User-Generated Content - Part 5, Ep #37
21m5s
The Oprah Model of Generating Content - Part 4, Ep #36
18m59s
How To Screw Your Customers - And How Not To - Part 3, Ep #35
18m27s
Repurposing Content - Part 2 - Ep #34
27m21s
6 Ways To Create Content for Your Membership Site - Part 1 - Ep #33
24m28s
8 Life-Changing Gifts To Buy Yourself - For My Birthday - Ep #32
26m4s
How To Get Audio & Video Feedback and Testimonials from your Audience - Ep #31
19m43s
3 Must-Have Tools for WordPress & Online Security - Ep #30
23m13s
Coaching Portal, Credit Store, Offline product - Membership Models Part 4 - Ep #29
14m59s
Magazine Subscription Model - Membership Models Part 3 - SubscribeMe.fm - Ep #28
14m7s
Automated Lifetime Recurring Subscriptions - Membership Models Part 2 - Ep #27
15m14s
Membership Models - Part 1 - Ep #26
15m32s
"Dream Book" TOC Content Marketing - Ep #25
20m26s
Content Creation & Repurposing - TOC Technique - Ep #24
20m29s
Video Hosting For Your Membership Site - Ep #23
17m25s
Audio, PDF & Media Hosting For Your Membership Site - Ep #22
14m12s
3 Biggest Podcasting Myths Busted - Ep #21
28m58s
Binge-Marketing & D-List Superstars: How to find marketing partners & affiliates - Ep #20
19m16s
Why Most Entrepreneurs Will Fail - And How To Get The Most Out Of A Conference - Ep #19
23m42s
Don't Go For The Blonde & The Art of Finding a JV Partner - Ep #18
15m22s
Why you should NOT use a 3rd-party marketplace to host your online course - Part 2 - Ep #17
22m29s
Digital Sharecropping, 3rd-Party Marketplaces like Udemy.com - Ep #16
17m21s
Udemy vs. Self-Hosted WordPress Site vs. 3rd-Party Hosted Membership Site - Ep #15
18m15s
Launch One-Time Product First or a Recurring Subscription? - Ep #14
17m31s
Why You Should NOT Drip Content In Your Membership Site Or Online Course - Ep #13
16m49s
To Drip or Not To Drip Content: That Is The Question - Ep #12
20m1s
WordPress Pages, Posts or Categories? Why and When to Use Each One - Ep #11
16m51s
My Deepest, Darkest Fiverr.com Secrets And A Large Dose Of Creativity - Ep #10
15m32s
Outsourcing Tricks, Whacky Projects & Fiverr Fever - Part 2 - Ep #9
13m36s
My Top 20 Favorite Tools I Can't (and Won't) Live Without - Ep #8
17m21s
6 Reasons Why You Should NOT Deliver Member Content Via Email - Ep #7
19m3s
Ravi is interviewed by Steve Kidd from WeHelpYouThrive.com - Subscribe Me - Ep #6
46m32s
Interview with Ryan Lee, veteran Online Marketer, Lifestyle Business and Membership Site Expert - Ep #5
39m
Too Much Content. Too Little Revenue. Making Content Without Monetizing Doesn't Go Very Far. - Q&A - Ep #4
26m13s
$1.5 Billion for a Membership Site? Membership Site Dream Team: WordPress, Theme, DigitalAccessPass.com (DAP) Membership Platform, Media Hosting & Payment Processor - Ep #3
23m48s
Apple's New Membership Model, Ripped To Shreds On SharkTank & Trolling My Own Indian Accent - Ep #2
25m28s
Making, Marketing & Monetizing Digital Content w/ Membership Sites & Online Courses - Ep #1
32m32s